The Food Revolution with Ocean Robbins
The Food Revolution with Ocean Robbins
In this module, you will learn:
How to heal your body from toxic food habits.
Why eating lower on the food chain helps the planet.
His grandfather's and father's epic stories of healing.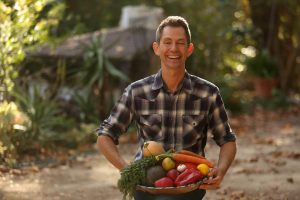 Ocean Robbins is CEO and co-founder of the 500,000-plus-member Food Revolution Network—one of the largest communities of healthy eating advocates on the planet. He has held hundreds of live seminars and events that have touched millions of lives in 190 nations. He's served as adjunct professor for Chapman University and is the recipient of many awards including the national Jefferson Award for Outstanding Public Service and the Freedom's Flame Award.
To Learn more about Ocean, go to 31dayfoodrevolution.com.
The Incredible Power of Diet.pdf
Complete and Continue